memoirs
~回顧録風プロフィール~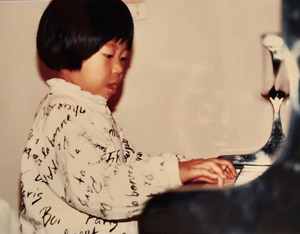 Began playing the piano at the age of two.
Eri KURODA was born to a mother who also played the piano. Having been born earlier than other kids and not being able to keep up with so many things, "playing out what's heard" was the only thing she could be confident about. In kindergarten, Eri was so happy to be able to sing and play various songs in different tonalities with her music teacher, she wrote a letter with a picture on the back of an origami that said "The sunset I saw from the roof of the supermarket was beautiful. I could hear music."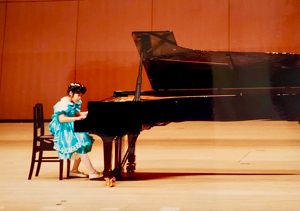 After graduating from a standard high school course, Eri graduated from Toho Gakuen University of Music with a degree in piano.
Having moved from Shikoku, during university, she often felt that there was a difference in the level of her performance compared to other students'. This motivated her to set a high goal for herself and be stoic in order to improve. Eri had always wanted to go to England because of her love for Harry Potter, but before she knew it, she had decided to study in Germany and began to learn German.
Eri then moved to Germany and graduated Valedictorian in her class in piano from the Nuremberg University of Music in 2006. In 2008, she completed the Meister Program at the same university.
Under the tutelage of Prof. Manz Wolfgang, she learned the strength of mind of a pianist and what it means to be a performer. She was also overwhelmed by her fellow world-class level students from various countries, which drove her to practice even harder and gain countless real-stage experiences.
Eri relocated to Austria to play solo and chamber music in Vienna, while continuing to perform.
Eri had the opportunity to receive a scholarship which prompted her to continue her studies as well. Under the guidance of Prof. Gottfried Hemetsberger, she mastered the art of self-expression through music, where she created her own sound from inspiration. At the same time, she formed a trio with clarinet and viola in Vienna, where she learned chamber music and developed a sense of balance.

Later, while taking regular lessons with Prof. Christpher Hinterhuber, Eri learned the techniques necessary to express passion in her performances. She was also impressed and inspired by Prof.
Milana Chernyavska, who taught her about Russian music and the life of a female musician. At the same time, she studied the Mikimoto Method intensively with Mitsuyo Yamamoto, in order to develop a steady ability to match her inspiration with music based on basic technical and analytical skills.

Eri was deeply inspired by the music of the masters she had great exposure to in Vienna, and there she learned what it means to be a true musician.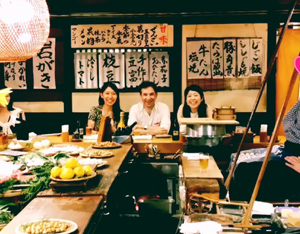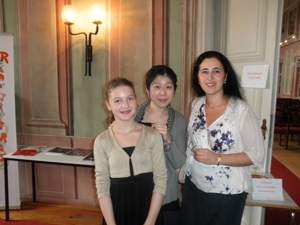 Eri has been competing in various competitions since she was a child, and since studying abroad, she has also participated in international competitions in various countries and attended master classes.
International competitions were a challenge which she started after beginning her path abroad.
Her travels have taken her mainly to Spain and Italy, where she has even hitchhiked in rural areas and traveled without a map. She learned that international competitions are all about planning and physical strength, and the relationships with the musicians, friends, and host families she met there have become a precious gift in her life.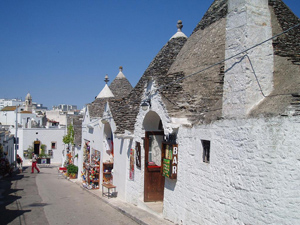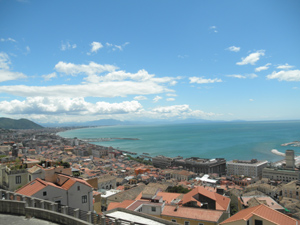 Performed in Japan and abroad as a soloist, chamber musician, and song accompanist.
When she played her first concerto, she became deeply interested in orchestral scores and began to enjoy reading and comprehension. In Vienna, she also gained some experiences as a conducting accompanist. Additionally, through lieder accompaniment, she explored the connection between lyrics and sound, and the relationship between resonance and dynamics.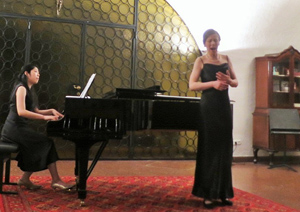 In Nuremberg, Eri worked as an accompanist for Steiner education and eurythmy.
She became interested in cultivating aesthetic sensitivity and musical modeling.
Since 2004, Eri has been teaching younger students.
From her teaching experiences in Germany and Austria, Eri has learned a lot about the education system, various family situations affecting a pianist's life, and the attitude one should have for facing music. Since returning to Japan, she has been teaching a wide range of students, from children to adults, from beginners to experienced students who are preparing for university entrance exams.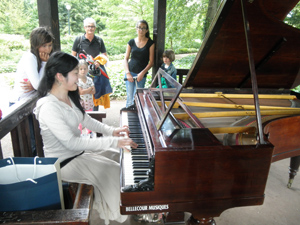 Eri is also very active as a judge for competitions and in visiting schools and facilities to give concerts and talks.
From listening to a variety of music during the judging process, Eri has learned a lot from the contestants. For one particular chamber music competition, she has been involved since its inception and has continually been coordinating the judges and musicians. Eri feels delighted to have the opportunity to visit the same schools on a continuous basis for school concerts, and get the chance to interact with the students and deepen the joy of sharing music together.
In 2018, Eri held her 10th anniversary solo recital in Tokyo and in her hometown, Ehime. She has received great reviews in music magazines.
The concert "Liebe" was held to celebrate Valentine's Day. This concert featured a wide range of pieces from Schubert, Beethoven, Schubert-Liszt, Brahms (Tokyo concert only), Bach-Busoni (Ehime concert only), to Falla. The warmth of the audience and the greatness of the works, especially the melodies of Schubert, even gave her the sense of healing.

The late Ms.Shoko Sugitani (pianist) gave her advice before the recital for the first time in 10 years. Eri had received several lessons from Ms.Sugitani when she was a child, and they met again when Ms.Sugitani was judging a competition in Italy and once again after Eri had returned to Japan. Ms.Sugitani had become an important figure who had always given Eri encouragement and warm words at milestone moments in her musical life.
Eri has been writing since 2020, and was commissioned by Ehime Prefecture to be a tourism ambassador for Ehime and Iyo.
Eri wrote a column for Ehime Newspaper for six months, in which she wrote about herself, music, and Europe for the paper every Saturday. She is still continuing to write for Shueisha Shinsho Plus, today.

Eri has long been interested in the commonalities between language and musical tones, and has been composing words like the melodies of Schubert and Haydn, and constructing paragraphs like the multi-movement sonatas of Brahms. She is troubled by the fact that she tends to analyze herself too much from various angles and cannot write her thoughts out candidly.

When Eri had the opportunity to be involved in the community development of Dogo Onsen through music, she explored the relationship between classical music and historical figures such as Shiki Masaoka, Soseki Natsume, and Ippen Shonin. Eri has been continuing to create concerts with local people through this project like a collaboration concert.

The first of those concerts, was a charity event for the restoration of Hogonji Temple in Dogo, the birthplace of Ippen Shonin. This concert featured a piano trio performance of works by Haydn, Bach, Tchaikovsky, Dvorak, and Brahms, with members of the NHK Symphony Orchestra, in the main hall which was in the process of being restored after a fire. The concert, in harmony with the sound of rain and insects, became a memorable experience for all. This fantastic charity event was even featured on the national news.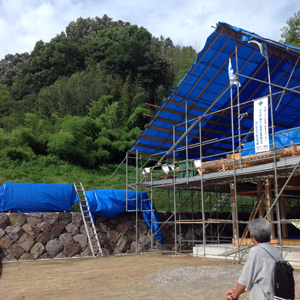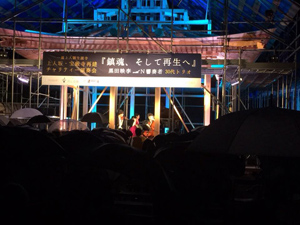 As the concert was held outdoors in the rain, it also became a memorable event in which the violin, cello, and piano battled the humidity with all their might.

The following year, after the memorial service for the completion of the temple, the concert was held in the completed main hall.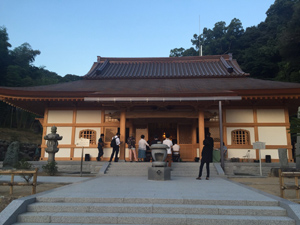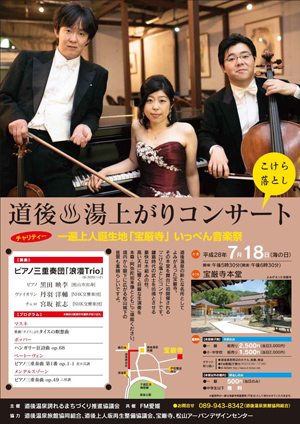 Matsuyama, Uchiko, Yawatahama, Saijo, Nomura, Uwajima.

Eri has been able to connect with the people of her hometown Ehime through music in various ways, and has been developing her musical and writing skills, all while valuing the connections and opportunities she has had with overseas artists since returning to Japan.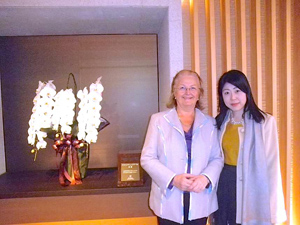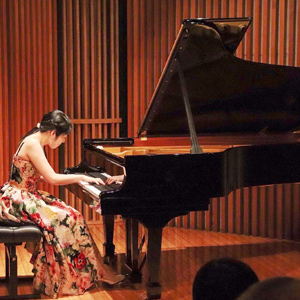 The late Ms. Edita Gruberova, with whom Eri had the pleasure of working for as a private interpreter in 2017, left her the following words in the car ride to the airport.

"Music has the power to heal people. When I've faced death, I have been saved and healed by music again and again. Mozart's work in particular is so pure and touches people's hearts directly, and it is through these experiences that I realize what a genius he really was."

"Enjoy good music."