プロフィール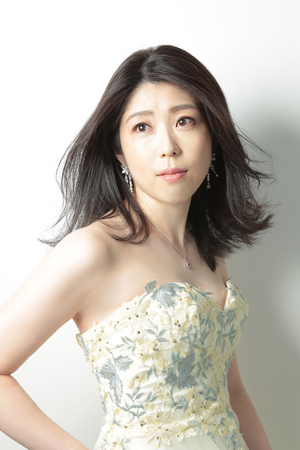 Pianist Eri KURODA

"A musician of harmony" - Prof. Manz Wolfgang
"Plays from the heart - she's an artist" - Prof.Milana Chernyavska
"A pianist who has a natural talent to play music like she's talking" - Shoko Sugitani

Eri KURODA was born in Matsuyama City, Ehime Prefecture. After graduating from Ehime Prefectural Matsutama east High School, a historical elite school, she entered the piano department of the Toho Gakuen University of Music. Eri studied under Prof.Nobutatsu Kawashima during her time there, and went to Germany after graduating. There, under the tutelage of Prof. Manz Wolfgang, Eri graduated from Nuremberg University of Music with a diploma in Solo Piano as a Valedictorian in 2006. In 2008, she finished the Meister Program at the same university and obtained her Meister diploma as well.

She continued her studies as a 2009-2010 Rotary Ambassadorial Scholar and a 2011 Yonden Overseas Scholar in Vienna, Austria, where she studied solo piano with Prof.Gottfried Hemetsberger, Prof.Christpher Hinterhuber, and Prof.Milana Chernyavska, and chamber music with Marialena Fernandes and Theresa Leopold, before returning to Japan in 2014.

Eri has won many prizes at various competitions since she was a child, including first prize at the Lions Competition in Bavaria, Germany in 2007, and was invited by the same competition's Violin Department the following year to perform a solo concert in Neuburg. In 2010, Eri was awarded first prize at the Linz Institute Competition, and had the opportunity to give solo recitals in Italy, Spain, France, Germany, and Austria, as well as performances at selected master class graduation concerts.

In 2009, Eri performed Chopin Piano Concerto No. 1 with the Ehime Symphony Orchestra under the baton of Kim Hong-je in 2011, she performed Tchaikovsky Piano Concerto No. 1 with the Brno Philharmonic under the baton of Alexander Markovic, and in 2017, she performed Mozart Piano Concerto K466 with the selected orchestra consisting of Music University students under the baton of Takashi Niigaki. Eri is currently based in the Kanto area, where she has been performing with up-and-coming soloists and playing chamber music with members of the NHK Symphony Orchestra and the Yomiuri Symphony Orchestra. She is also focusing on teaching younger students, all while continuing her own solo performances.
Eri is also active as a judge for various competitions including the Osaka International Competition, Burgmueller Competition, Bach Competition, Blue-T Concerto Competition, and Chamber Music Competition.

Eri has been planning and producing concerts as a member of "Klavier Project".

In 2012, Eri presented a "Eri KURODA Solo Concert - Fantasy" as part of a concert celebrating the 90th anniversary of Bansuisou, a nationally designated important cultural property. For the famous tourist spot in her hometown, Dogo Onsen, she has been involved in its community development through classical music since the planning stage, along with the local community. In 2015, Eri performed at the "Charity Concert for Reconstruction" at Hogonji Temple, the birthplace of Ippen Shonin; and at the "Commemorative Concert for the Completion of Hogonji Temple" in 2016; and at the "150th Anniversary of the Birth of Shiki Masaoka, Soseki Natsume, and Kyokudo Yanagihara - Duo Concert" at the Shiki Memorial Museum in 2017. The event was covered by the mass media, and the reconstruction charity concert at Hogonji Temple was even picked up on the NHK morning news.
In cooperation with the Lions Club and other organizations, Eri has been eagerly active in giving concerts at schools and facilities in the community as well.

In 2018, Eri held her 10th anniversary solo recital at Tokyo Bunka Kaikan. She has received favorable reviews in the Japanese traditional music magazines, Ongaku no Tomo and Musica Nova.

Eri has been involved in the development of her hometown through music, and became a tourism ambassador for Ehime and Iyo in 2019. After working as a writer for Ehime Newspaper and Shikiroku, she is currently writing essays for Shueisha Shinsho Plus.
Eri has learned piano under Kazuko Ueda, Kaori Osora, Prof. Nobutatsu Kawashima, Mitsuyo Yamamoto, Prof. Manz Wolfgang, Prof. Gottfried Hemetsberger, Prof.Christpher Hinterhuber, and Prof.Milana Chernyavska. Eri has also studied chamber music under Hiroyuki YAMAGUCHI, Kazuoki FUJII, Marialena Fernandez, and Theresa Leopold, and song accompaniment under Stephan Matthias Lademann. In master classes, she has received advice from Prof.Shigeo Neriki Prof.Willem Brons, Sumiko Mikimoto, Prof.Klaus Hellwig, Julia Goldstein, Prof.Matthias Kirschnereit, Prof.Konrad Elser, Prof.Martin Hughes, and Prof.Pavel Gililov.